There are many joints, muscles and ligaments that accumulate tension during the day. To give some rest to these structures they have to be in a comfortable, supported position during the sleeping hours.
The role of the pillow is to support the cervical spine in a neutral position, preventing or reducing cervical (neck) pain, stiffness, headaches, scapula (shoulder blade) or arm pain. There is evidence in many studies that agree, choosing the right pillow can reduce pain and improve your quality of sleep(1).
The ideal pillow should be soft and not too high, provide neck support and should be allergy-tested and washable.
A pillow with good shape and consistency, with firm support for cervical lordosis can be recommended as a part of treatment for neck pain(2).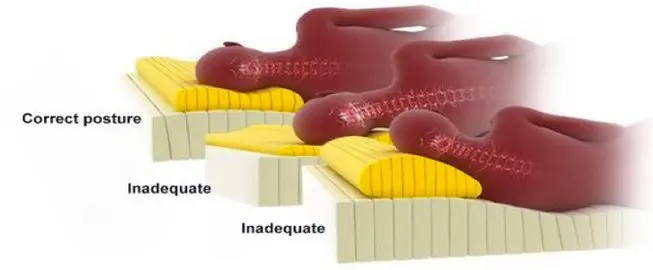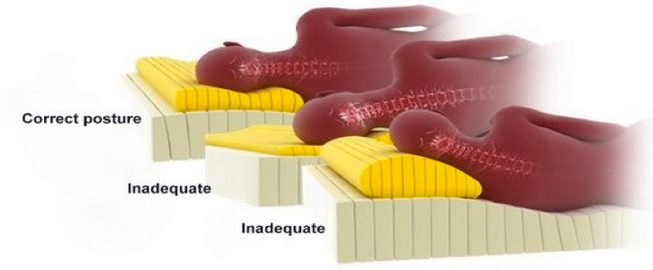 Foam pillows have good properties as they adapt to the shape of the head, giving more support and helping to rest.
Remember that we should be changing our pillows every 2-3 years, as they start to lose all the properties that will help with your rest(3).
Ask your Mels Massage therapist to assess you for the appropriate pillow to provide you with best support for your cervical spine, allowing you to get the best out of your sleep as well!
References
1. Lavin, Robert A., Marco Pappagallo, and Keith V. Kuhlemeier. "Cervical pain: a comparison of three pillows." Archives of physical medicine and rehabilitation 78.
2. (1997): 193-198.2 Persson, Liselott, and Ulrich Moritz. "Neck support pillows: a comparative study." Journal of manipulative and physiological therapeutics 21.4 (1998): 40-237.
3. Rosa Alvares, "La fórmula de la almohada perfecta" El país (2014)